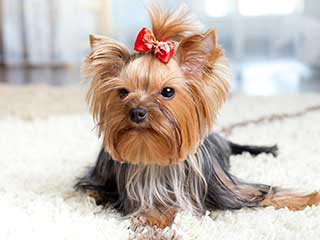 We are dedicated to reinvigorating any and all residential carpets. Whether they have been weathered, trodden, worn down, stained or just need a little attention, our team of highly skilled professionals knows how to get your carpets looking like new again, at an affordable price. So if your rugs at home need a good seeing to, then give us a call to take advantage of our offers. We can provide you with thorough carpet cleaning and maintenance, no matter how big the job.
We'll Help You Combat Odors
Houses with pets and smokers living in them are often plagued by unpleasant smells and hidden fur particles which can become entrenched in the fibers of your carpets, causing your home to smell unpleasantly. That is why our company specializes in pet hair and odor removal services to ensure that your house always smells fresh and clean.
We're Keeping It Green
Our company cares about the environment, which is why we ensure that every solution in our deep cleaning process is based on an eco-friendly product that has been tried and tested, time and again, to be safe, effective and good for the environment. That means that you won't have to worry about the effects that our product and service have on your pets or children, without sacrificing the power of a thorough cleaning agent.
Contact us any time for more information, professional consultation and of course the best service around!